To create a product class, navigate to the list of Products for your School.

Next, click on the "New Product" button in the top right corner, as shown below.

A new product should now get created, and you will be redirected to the "Basics" tab of the product.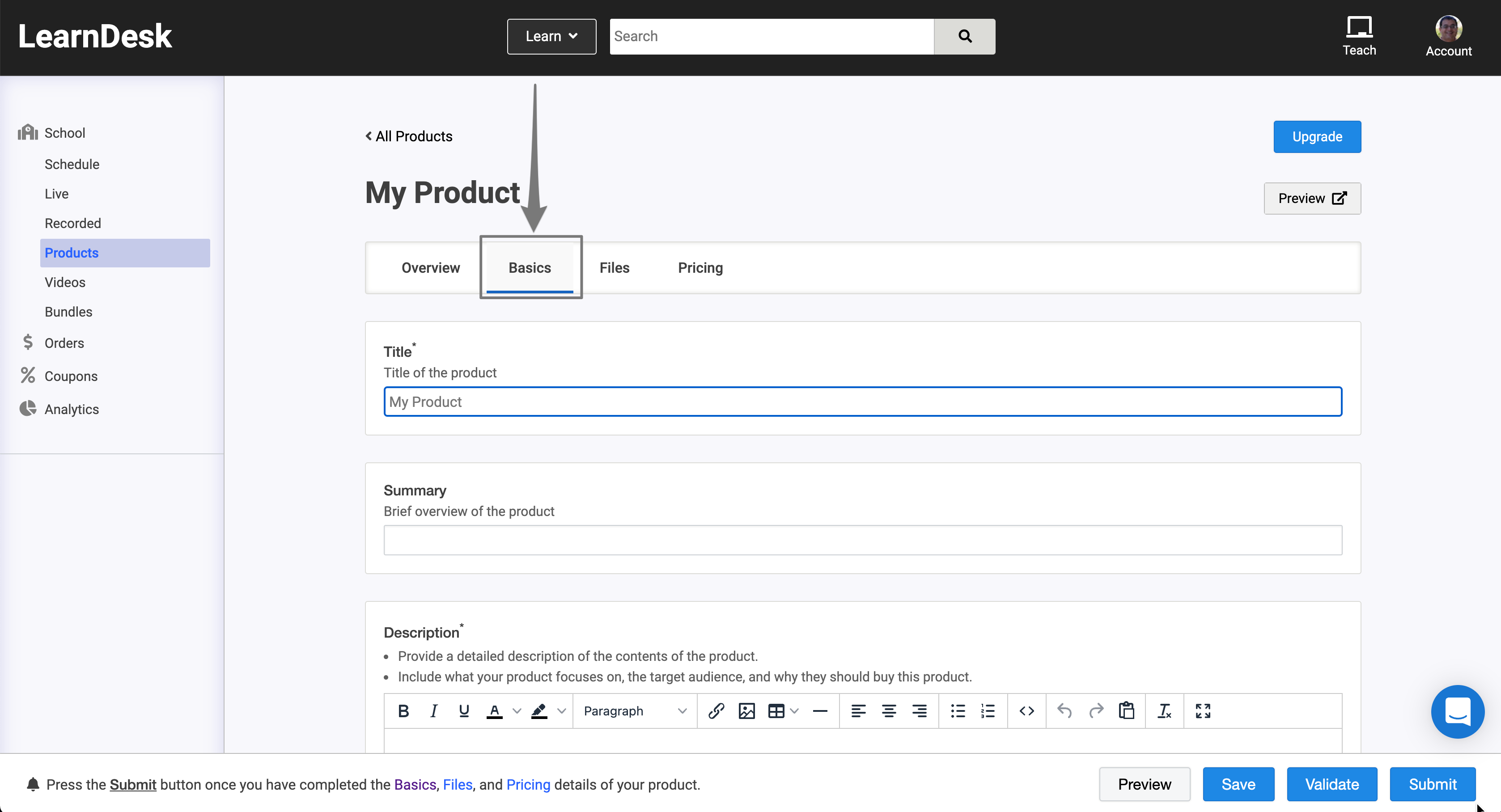 What's next?