Creating your LearnDesk School is easy. The registration process is simple. You can get your LearnDesk account set up within minutes with your Google or Facebook credentials, alternatively, you can set it up using any other email address. Add your online school details and your LearnDesk School is ready.
Access your account here https://www.learndesk.us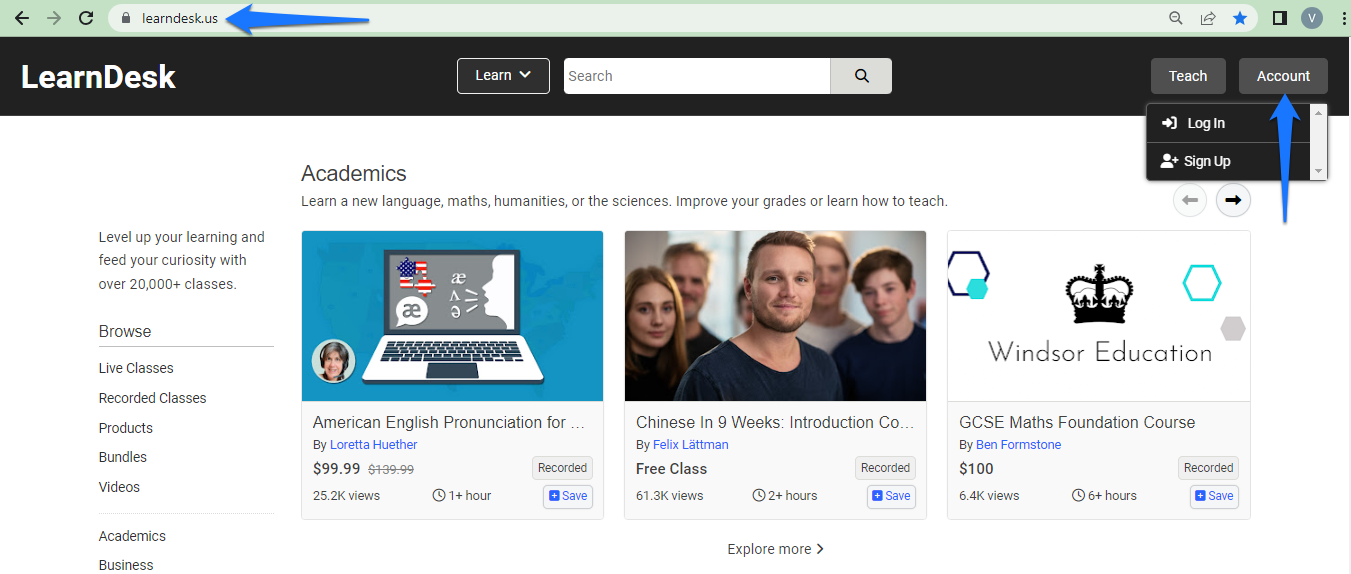 Sign Up for LearnDesk
Click here to sign-up, as shown below:




You will be directed to the page, as shown below: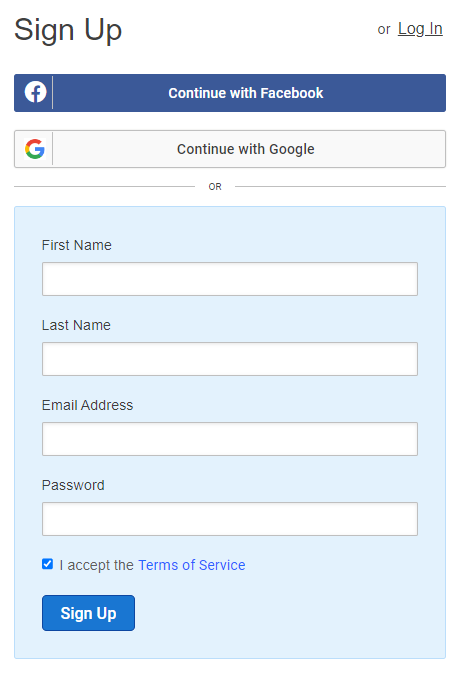 Log-In to LearnDesk
After you have created your account, following the sign-up process mentioned above, you can log-in to your LearnDesk account using the email address used for sign-up. In case you are facing a log-in issue, click on Having issues? Reset your password. An email will be sent to the registered email address. In case the email is not visible in the primary mailbox, check the spam folder. Also, read the information to reset your password.

Click on the Login, as shown below: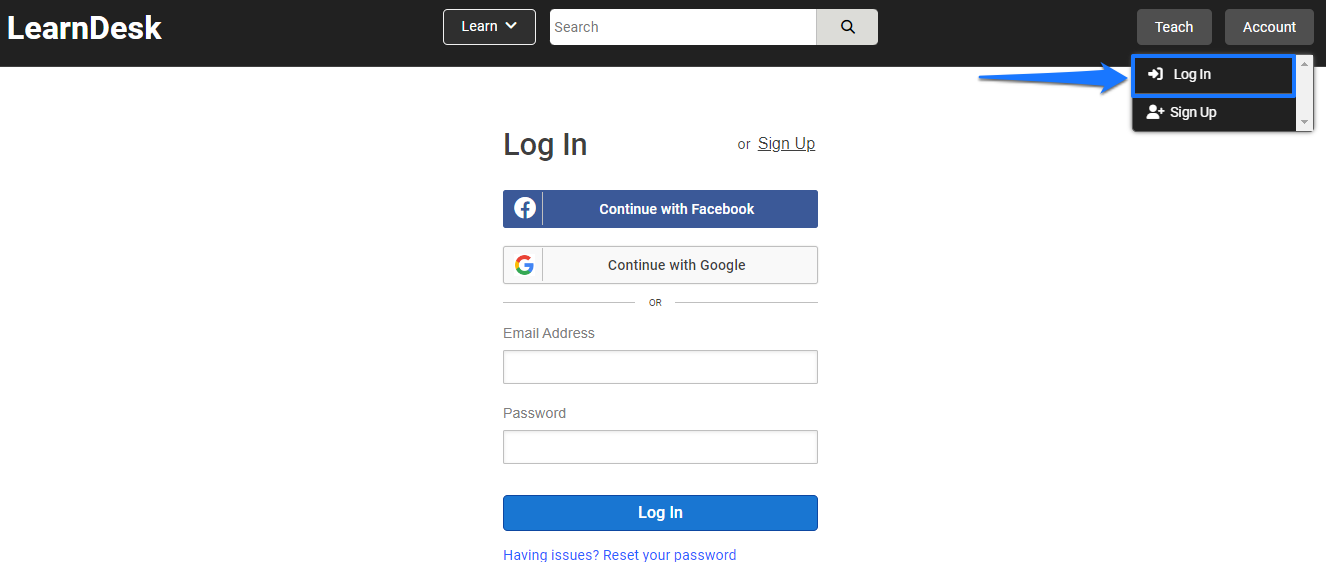 What's Next?