LearnDesk is an easy and effective way to connect with your students and build your network.

To create and run marketing campaigns, ensure you are logged in to your LearnDesk Account at https://www.learndesk.us. Click on 'Teach' to show the menu, and then navigate to 'Marketing' as shown below: Marketing for your School, as shown below: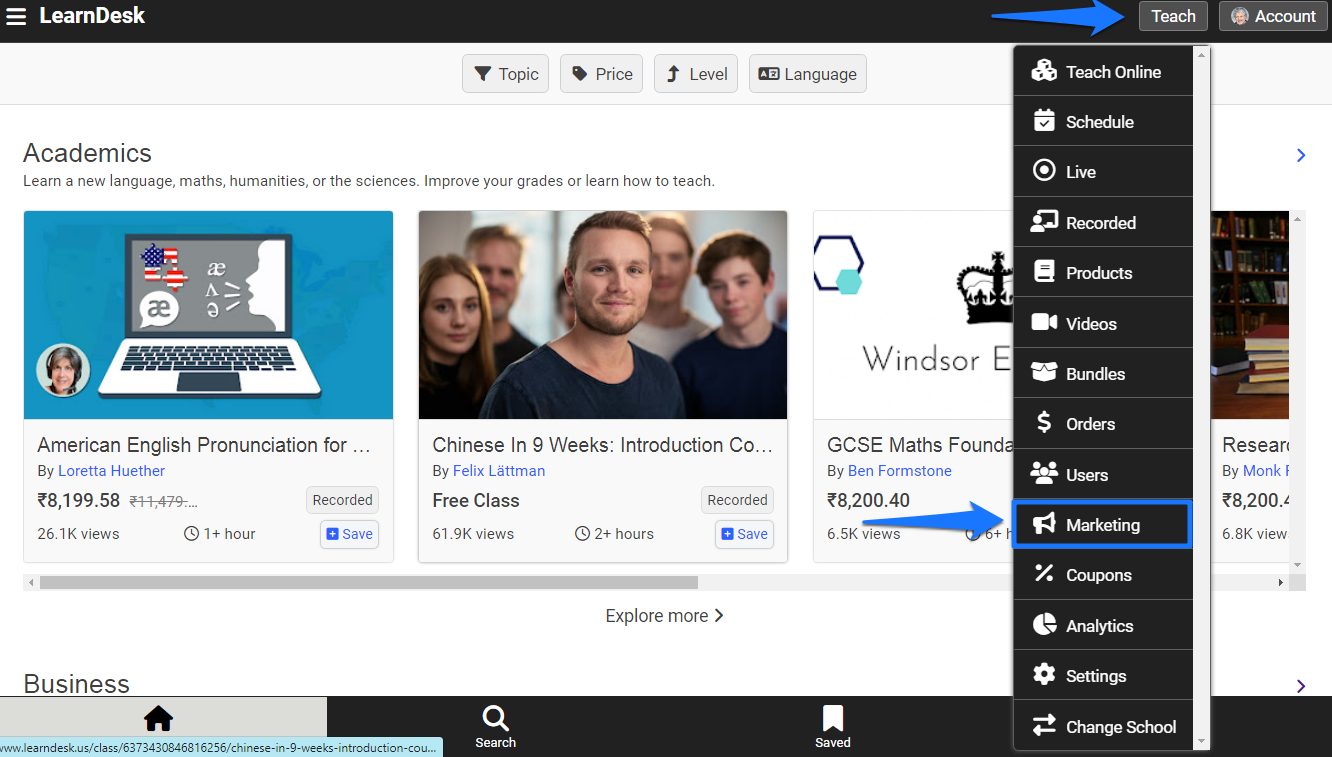 Creating Marketing Campaigns
Campaigns send email messages and SMS through an integrated email and SMS delivery system to your customers. You can draft campaigns for specific audiences and send them predefined messages using Email and SMS templates. Know your audience and make your content relevant and personal. Campaigns can be drafted and run at a future date as well.

You will be directed to the Active tab under the Marketing field. Click on the "Campaigns" button in the left-side corner. A new window will pop up, continue clicking the 'New Campaign' button in the top right corner, as shown below: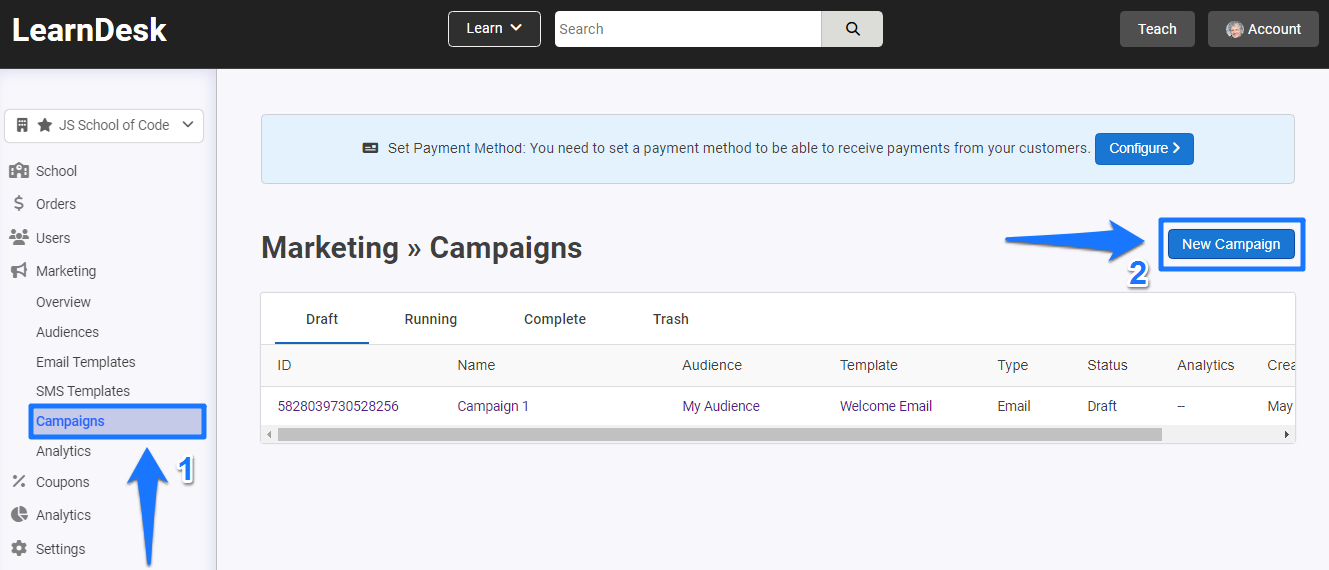 After clicking on the 'New Campaign' button a new screen will pop up displaying the type of campaign (Email or SMS) you need to select to run the campaign, as shown below:




After selecting, Click on the 'Next' button situated at the bottom right corner. Then a new screen will pop up, as shown below: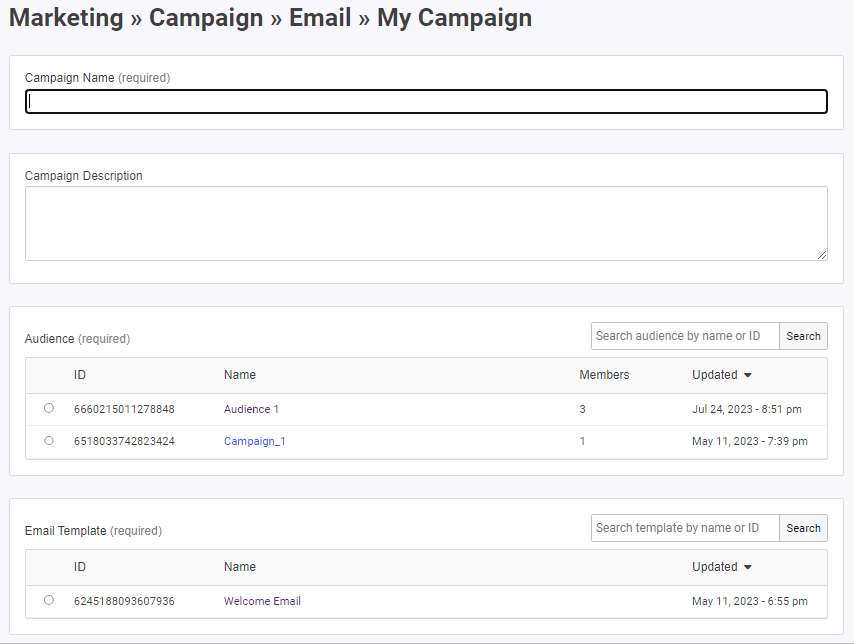 After updating the information like Campaign Name, Campaign description, Audience, and Email template (which must be predefined) click on the "SAVE" button located at the right bottom corner, as shown below: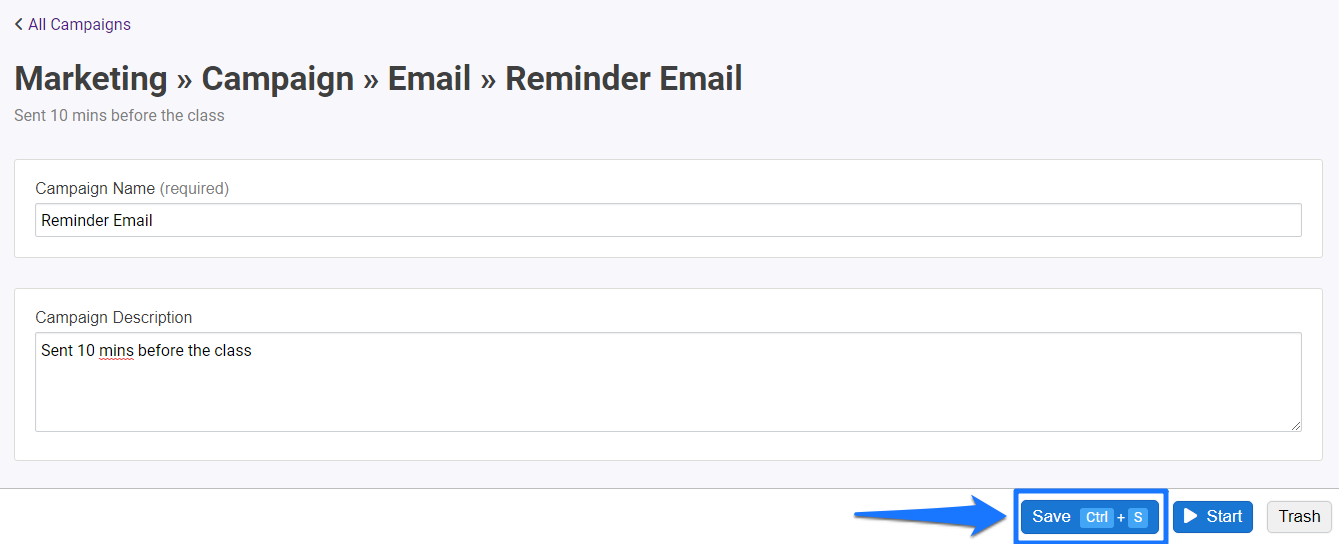 Then click on the "Start" button to run the campaign, as shown below: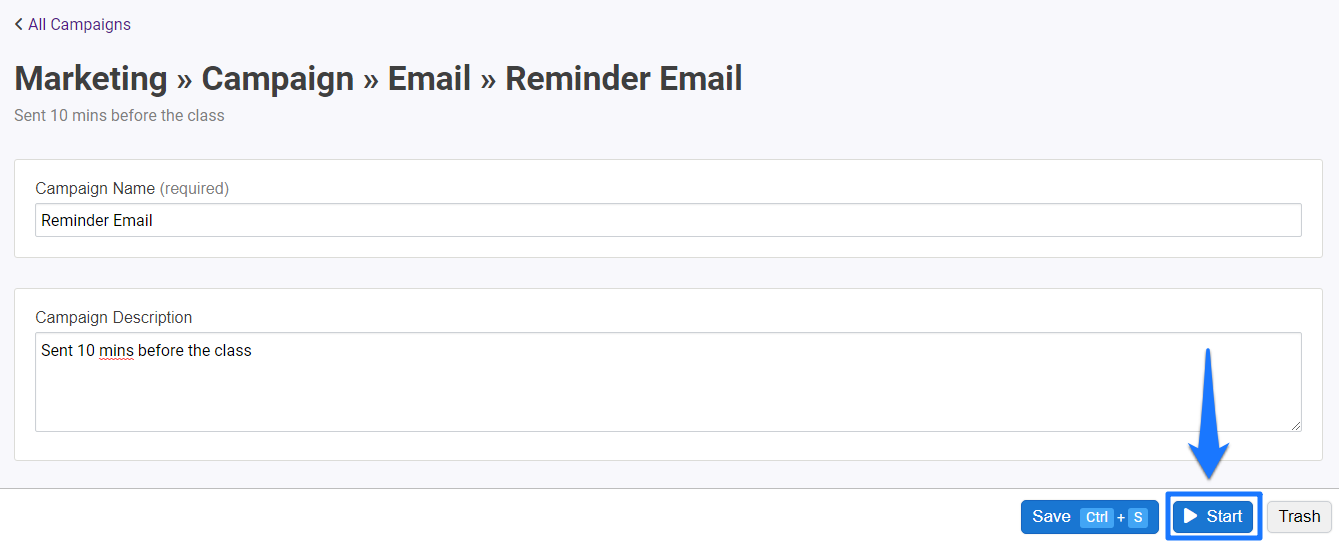 Email campaigns dashboard: You can view records of your campaigns through the campaigns dashboard. The dashboard lists the campaign status, audience and template details, and analytics in a unified location that makes it easy to manage all email marketing activities.




Track email opens and clicks: The campaign analytics features provide data on email open rates, click rates, unsubscribes, and spam reports for each of your campaigns. The data helps you understand and compare the efficacy of your marketing campaigns.