LearnDesk provides extensive support for payment processing. LearnDesk School Payments tab allows you to set the payment method to receive the payments for the items sold in your school. It also provides the monthly view of Earnings, Payments and Balance of your school. Ensure that you are logged in to your LearnDesk Account on LearnDesk (https://www.learndesk.us), as shown below:


Under the 'Teach' menu, navigate to 'Settings' section as shown below:

You will be directed to School settings, as shown below, click on 'Payments' tab: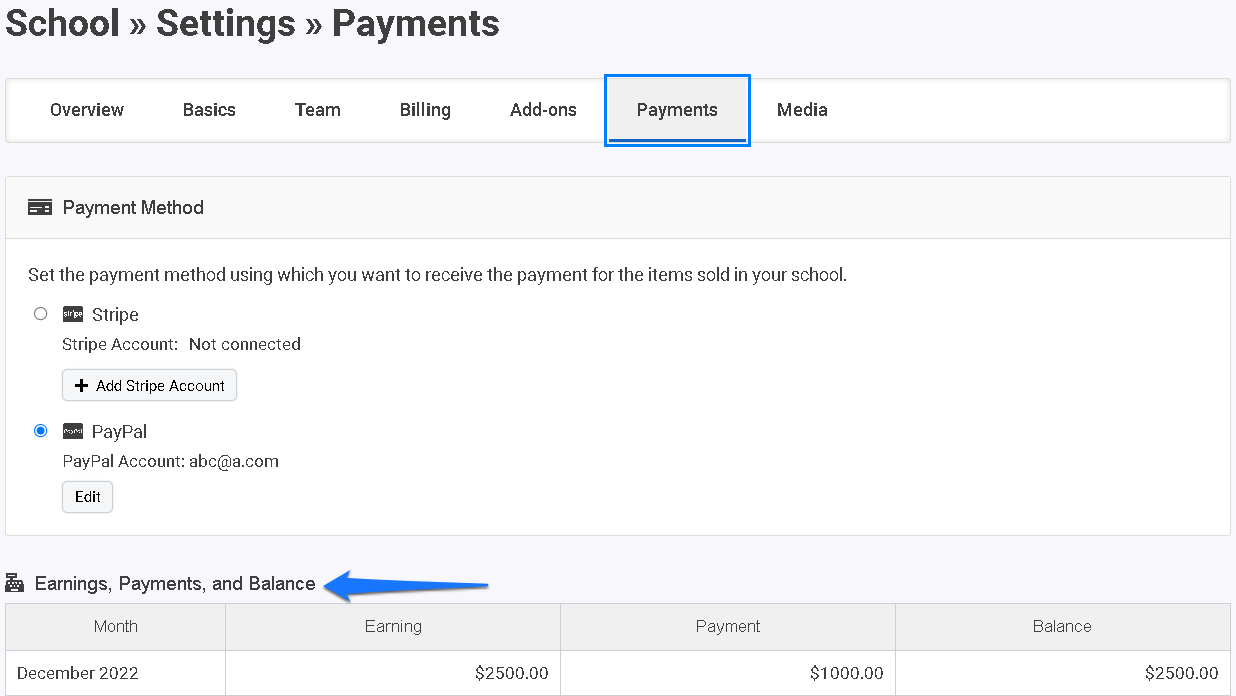 LearnDesk makes payments in 2 ways:
You can connect a Stripe account and get paid within 24-72 hours for all sales irrespective of the transaction amount. You can link a bank account through Stripe and receive daily payouts. Stripe is a payment processor and charges a per-transaction fee similar to any payment processor. The transaction fee is 2.9% + 30 cents for all US transactions. Please check the Stripe website for details specific to your location.


You can receive payments through PayPal. Payments are made for each month on the 21st of the following month. For example, you would receive payments for your content from April 1st to April 30th on May 21st. To qualify for payments, the instructor must have accrued at least $100 of unpaid or new earnings. If the threshold of $100 is not reached in a particular month, instructors continue to accrue payments for each sale and accumulate earnings. PayPal may charge you additional fees when receiving payments.
Connect a Stripe Account
You can validate your Stripe Account and ensure it is active to receive payment, ensure all steps 1-5 are complete and you have associated your bank account, as shown below:


Ensure your bank account is associated, as shown below: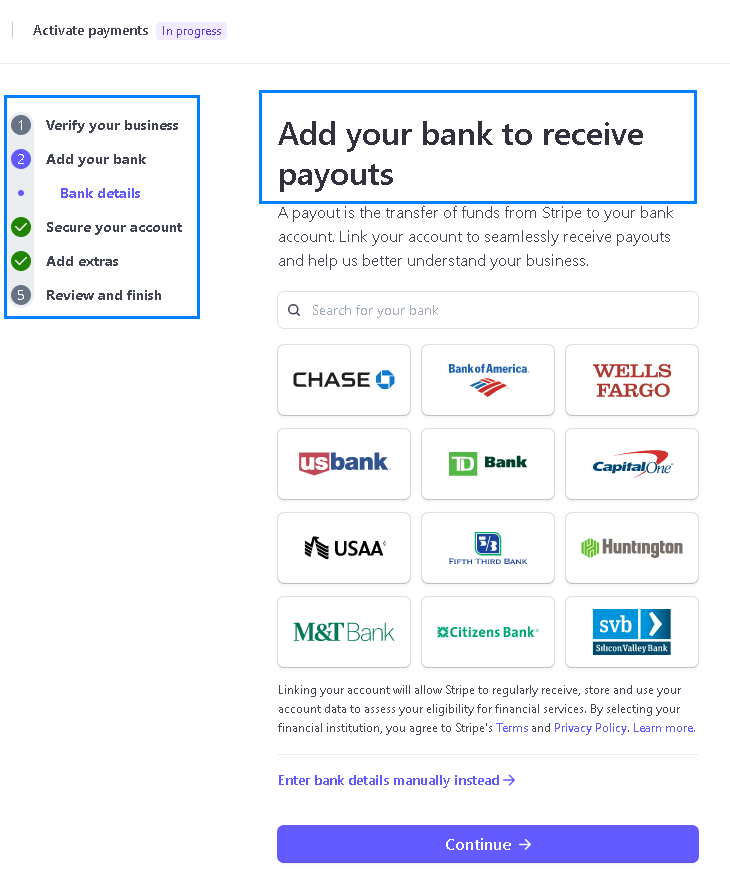 You can then add your stripe account as shown below:

If you do not have a Stripe Account, you can create a new account, as shown below. The information can be completed and verified on Stripe also, by logging to your Stripe Account: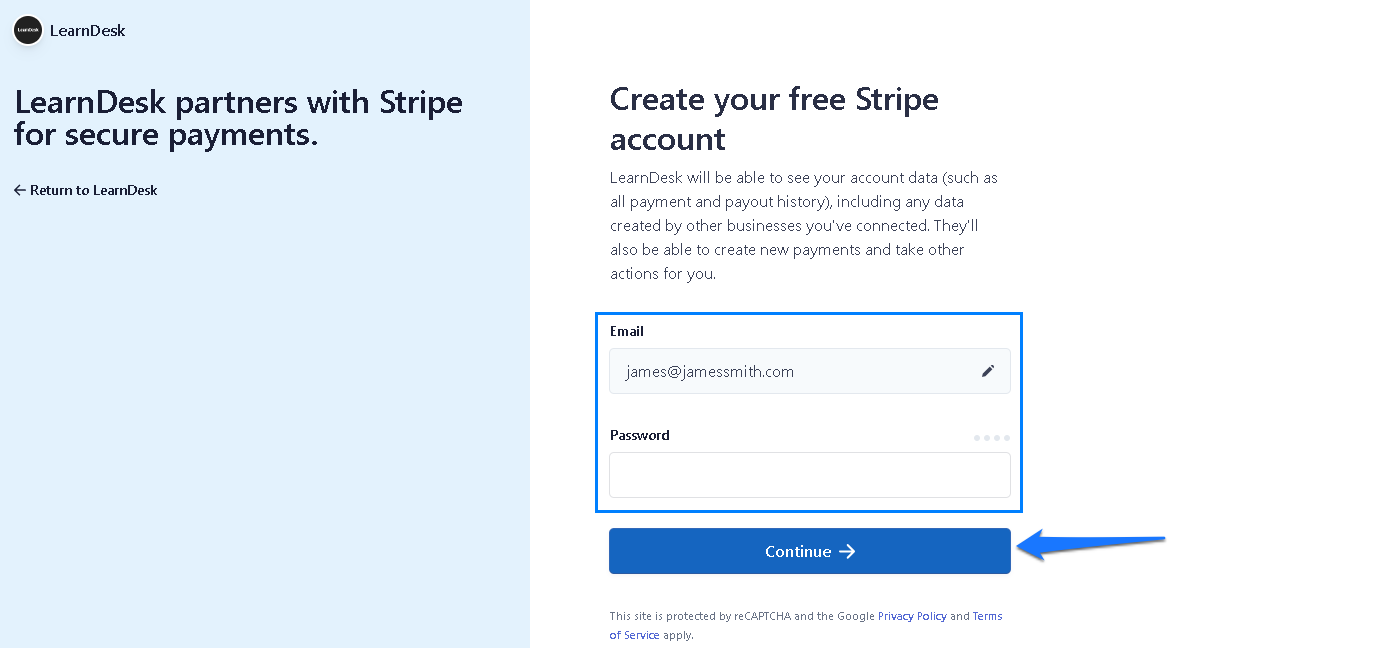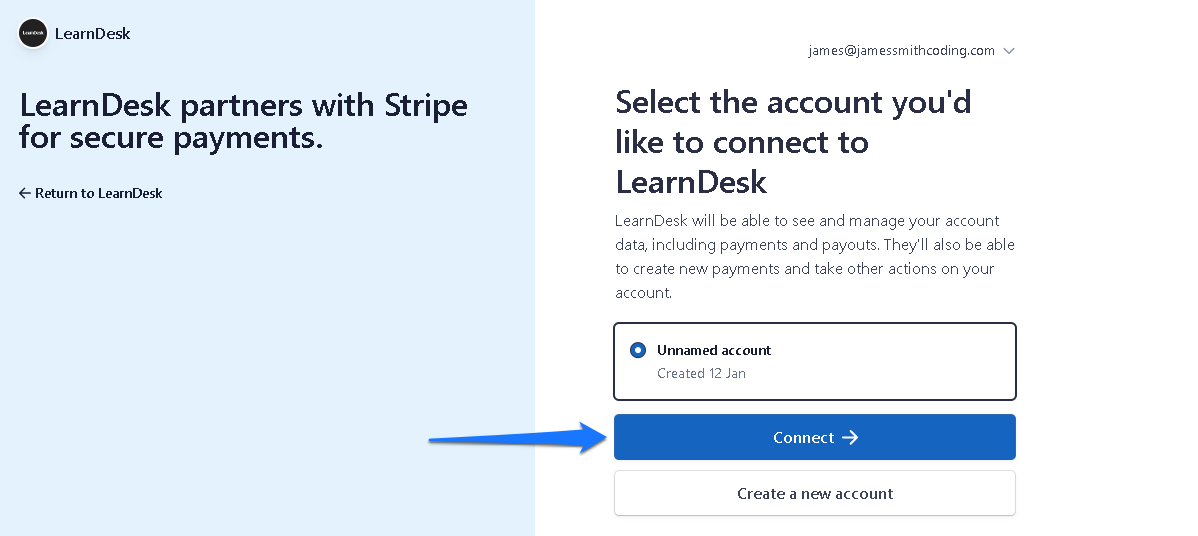 You can link a bank account through Stripe and receive payments directly in 24-48 hours for each transaction. Your customers can pay you through various means including:
Card payments: All major card types and issuers are supported.



Bank transfers: Customers can pay through bank transfer.



Subscriptions: You can set up subscriptions and automatic billing at various intervals.



Sales Tax and VAT: Sales Tax and VAT can be automatically collected.



Trial Periods: Trials can be set up for customers.


Support is also provided for payment plans. Klarna, Afterpay, and local payment gateway integrations are available in select locations. Over 70 currencies are supported. Your customers can also pay you through Apple Pay, Google Pay, WeChat Pay, etc.