To engage students for a new class or if you are a new teacher who is getting started, coupon can be helpful to increase student reach and revenue. You can choose to display a coupon code within your sales pages of items (Live Class, Recorded Class, Digital Product, Video, Bundle).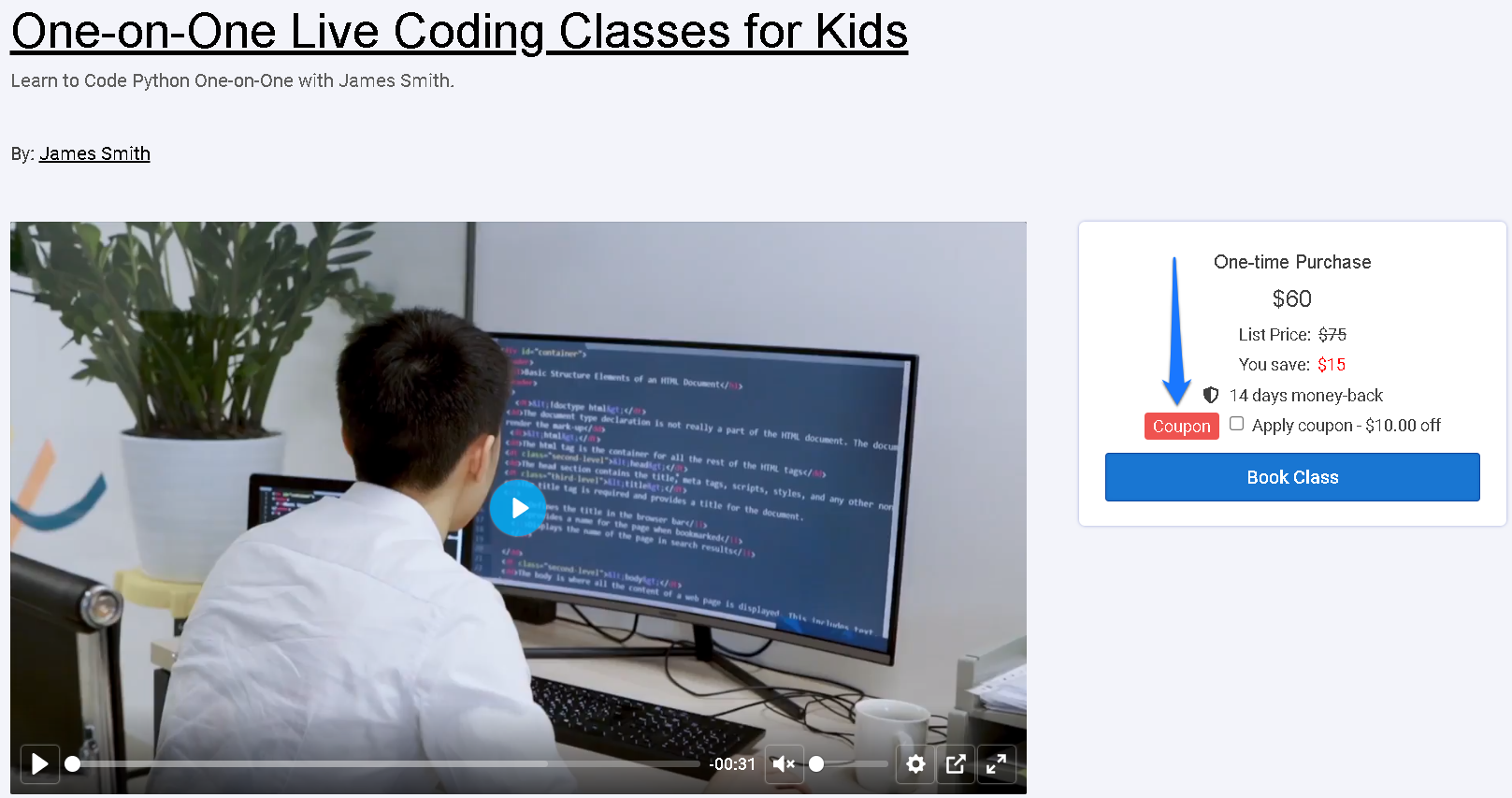 To display the coupon on sales page, follow the steps:
Create a coupon: How do I Create a Coupon?
Enable Customization Add-on for your school: Add-on - Customization
Show Coupon on sales page: After Customization Add-on is enabled, you will be able to configure coupon to show on sales page. Under the "Basics" tab of your School Item (Live Class, Recorded Class, Product, Video, Bundle), scroll to the 'Customization' options section, as shown below:

Click on check-box ☑ Show a coupon on the sales page. This will display the 'Select a Coupon' button. Click on the button to see list of all coupons created in the school. You can apply only one coupon for an item. Select a coupon from the available options, and thereafter click on 'Close' button on the left bottom corner of the pop-up screen:

The selected coupon will reflect in the 'Basics Tab':

After all required information for the item, including adding a coupon, is complete - Save → Validate → Submit the item. After the item is approved, the coupon will show on the sales page.