On LearnDesk, a learner can choose to pick any Recorded Class based on their need, requirement, learning interest. A teacher can view all learners who enroll for their recorded class under the 'Students' tab of the respective recorded class, as shown below:



Access to student information is pivotal for authors to extend their reach to their students, engage with them and share information about other items (Live Class, Product, Video, Bundle) being offered. LearnDesk aids in author's growth by providing list of enrolled students, which can be extracted using the 'Export' option. The author will receive the list on the email address used to create the account, as shown below:

The email from LearnDesk reflects as shown below:

Additionally, 'Students' tab is also helpful for the author to track student progress. Click on individual student name to view details as shown below:

As visible below, for the individual student, progress across different lessons on the Recorded Class is reflected: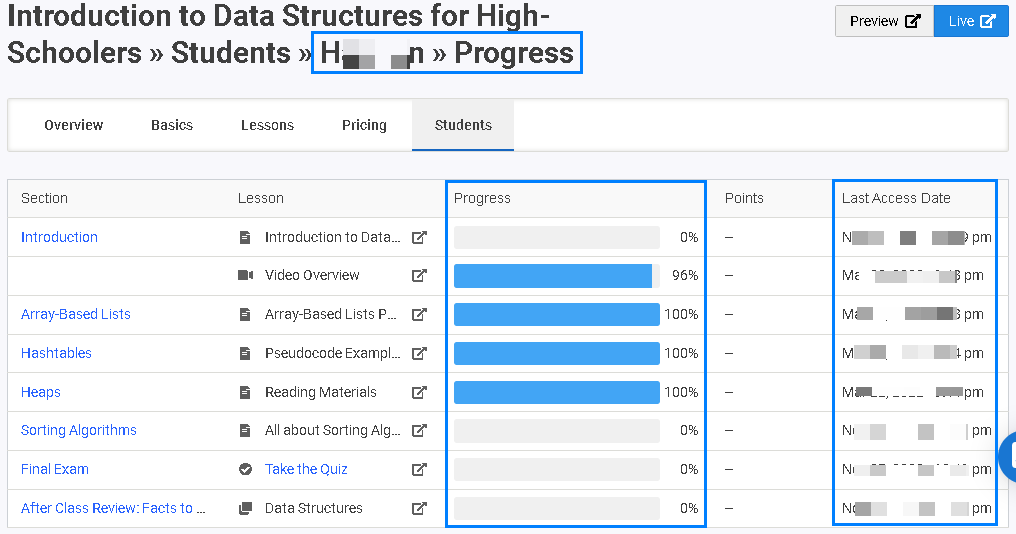 If Email Marketing Add-on is enabled, individual student can be included in an existing email campaign or can be included in a new audience set, as shown below:

If certificate issuance is configured for the Recorded Class under the Basics tab, it can be manually assigned for the individual student as shown below:

What's complete?